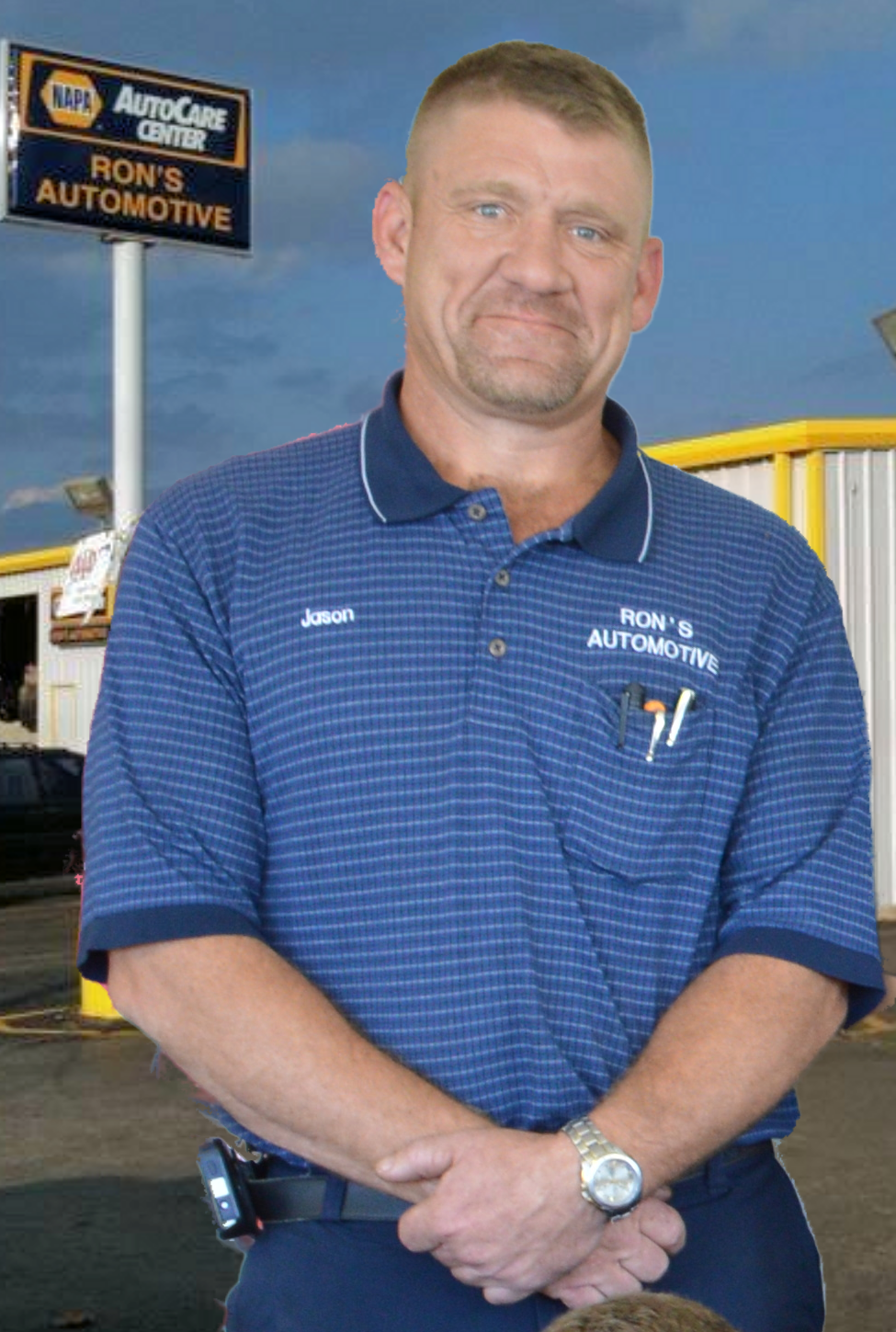 Jason Wilkerson - second generation owner of Ron's Automotive.

Ron Wilkerson (Jason's father) started Ron's Automotive in 1981 after he got out of the military. Ron is now retired and enjoying working on his family farm.
Jason was raised from a young age to run an automotive shop. He studied the trade his whole life! Jason is a natural troubleshooter who has been working around cars since he was 16 and knows most of the customers from his early days. He has retained the same family atmosphere of the shop and much of the same crew of technicians.

Jason now has his own family that have grown up in the shop environment. Matthew, Andrew and Stacey (third generation Wilkersons) have since finished school, college, military and have come back to help their dad with the business.

The Wilkerson Family has preserved the spirit of the business their Father/Grandfather founded in 1981, and today Ron's Automotive is still one of the best auto repair shops in the Norman area.


Ron's Automotive is a full service Certified Auto Repair Center in Norman, OK. Our facility is outfitted with the latest in diagnostic and repair equipment. We specialize in Domestic, German, and Asian auto repair. We are AAA approved and NAPA auto approved, with a team of highly trained and ASE-certified technicians. We offer top quality repairs with friendly, personalized customer service.

The most important things to us are quality repair jobs, honest business and great service for every customer that comes to Ron's. We can guarantee you will get that whenever you come see us. Bring your vehicle to Ron's Automotive and it will be in good hands!